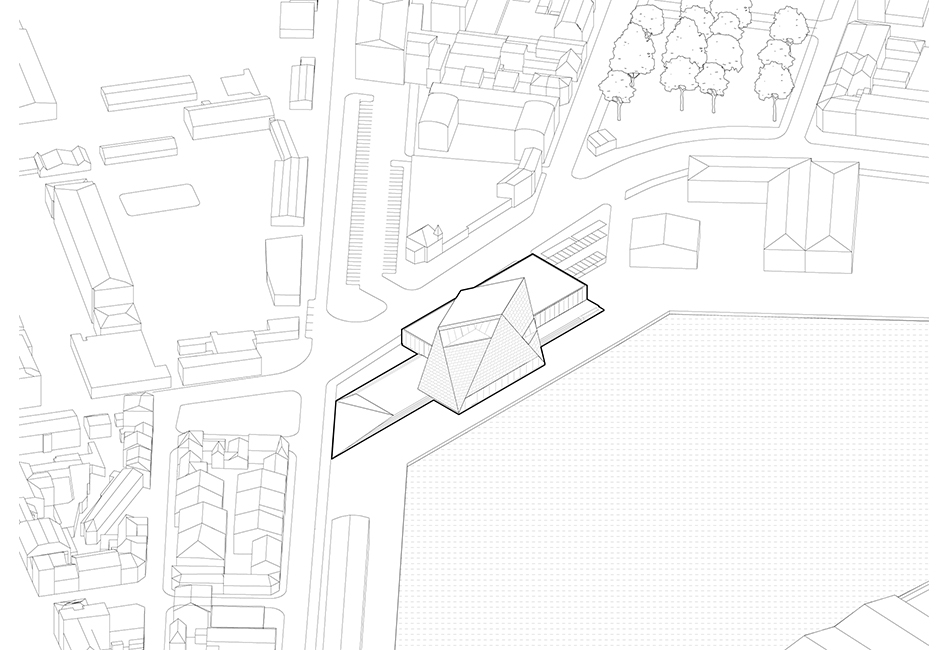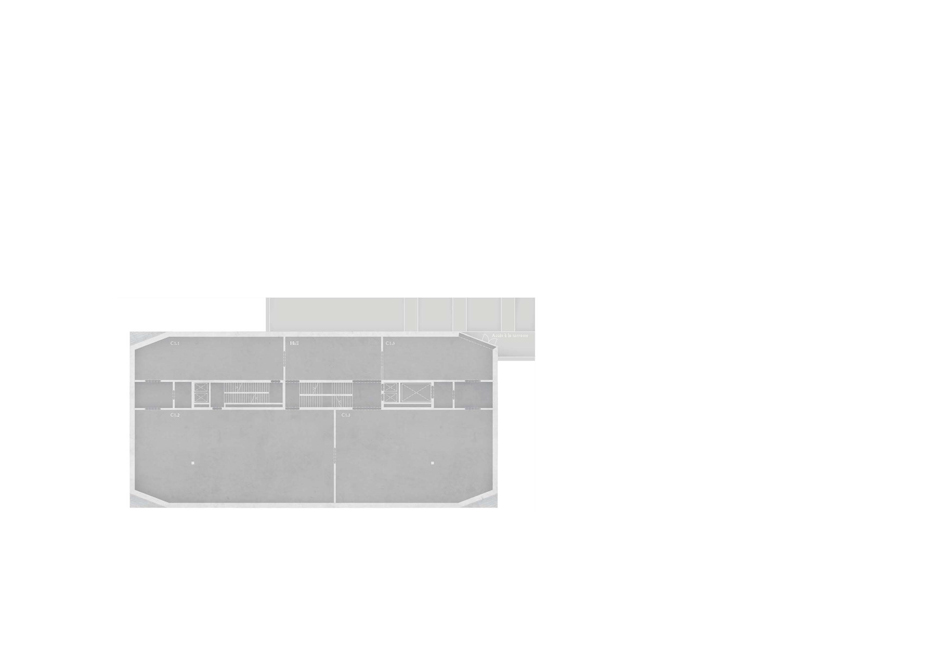 Maritime History Museum
Saint Malo

Situated in a prime location facing the historic city of Saint-Malo, the Maritime History Museum stands as an urban landmark, reactivating the status of the neighbourhood as a place of encounters and exchanges. Our project preserves the city's unique industrial maritime atmosphere, not only keeping intact the memory of its context but amplifying it. Certain images of the landscape strongly resonate within the project: the massive and sharp geometries of fishing vessels, the colour and texture of the city's slate roofs, the vertical and monumental architecture of the city, and finally, the legacy of Sébastien Vauban with his designs for both the National Fort and the Fort de la Conchée at sea. These elements give shape to a project that tries to capture the spirit of the place in a unique way.
The museum is comprised of two complementary elements: a low base and a vertical tower. The humble plinth serves a plaza so that a volume can emerge, uninterrupted as a signal that is both strong and simple. Together they restore importance to an outlier which previously would have been relegated as industrial silos. Simple manipulations to the basic geometry transforms the tower into an expressive and dynamic volume, an architectural beacon visible from a distance. The changing light of the day, interacting with the faceted surfaces and their mineral coating, render a simple volume as ambiguous and enigmatic. By evoking the spirit of a place that is steeped in a unique past while meeting the demands of contemporary culture, a link emerges. The Museum of Maritime History of Saint-Malo inscribes itself in its history and geography and, like its historic location, it occupies a space between land and sea, between the known and the unknown.
---
Location
Saint Malo, France
---
Program
Design of the Maritime History Museum of Saint-Malo
---
---
Client
The City of Saint Malo
---
Design Team
Tolila+Gilliland (Architect), Barozzi Veiga (Lead Architect), BMF (Economist), Bollinger+Grohmann (Structural and Facade), Espace Temps (Fluids), Franck Boutté (Environment)
---
---