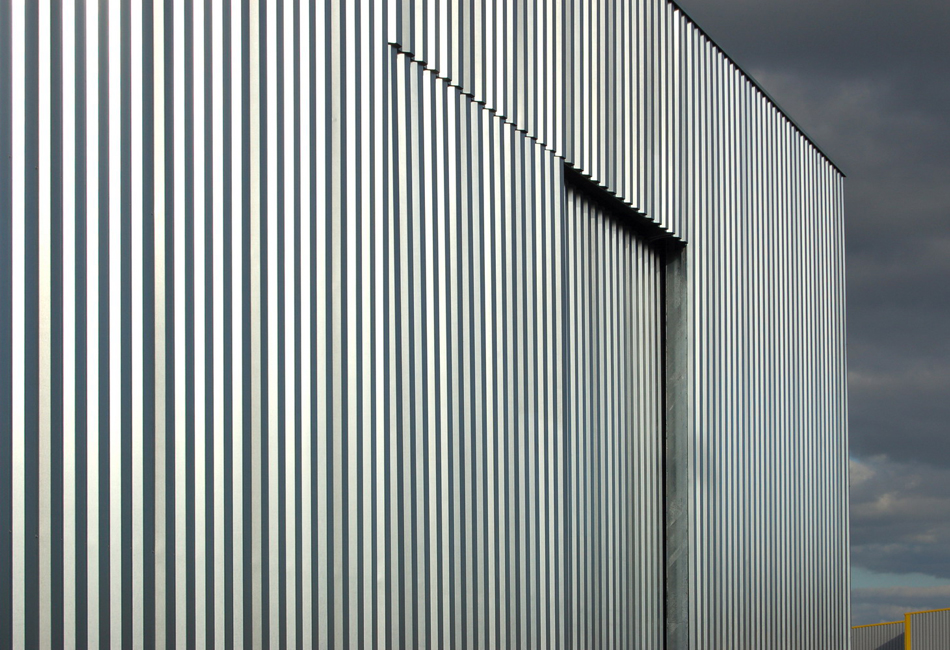 Mosquito Factory Contemporary Art Center Campbon
La Moniteur 2012 Architecture Award for the Première Œuvre
This is not a shed. This is an island. The question posed by the artist cient was the possibility of a cultural island in an industrial site, the concrete fabrication of a utopic site for living, research and production. The architectural response is the result of research into a vocabulary of elements which could give meaning to this ambition: the cubic mass of galvanized steel echoes the industrial façades of its environs; the monumental doors − only barely perceptible − slide to disappear into the interior; the systematic organization of functions; the repetitive interior grid; the modularity of uses, the potential framework provided for the artist's future experimentations; the expression of the raw nature of materials; the desire for details precisely drawn; the effect of surprise in each sequence of discovery; the great central nave and its lateral storage cells; the platform for exhibitions and the platform for living/sleeping; the affirmed symmetry, reinforced by two monumental stairs; the strong sense of place; the soft diffusion of light from the north façade in reference to artist's studios of the last century; the doors which open onto the landscape beyond; the simplicity of plan and the economy of means. It is with the sum of all these elements that I imagined this place, inhabited and full of life. This is not a shed. This is an island.
---
---
Program
Exhibition Space, Art Center
---
---
Client
Mosquito Coast Factory, BM Moriceau
---
Lead Architect
Tolila+Gilliland
---
Consultants
Operations Architect : Francois Baudon; Fluid engineering : AREA;
Structural Engineering : Arest le Sémaphore
---
---
---